Client Focused. Results Driven.
Successfully Getting Results for Over 28+ Years.
About Me
Committed To Working For You.
A compassionate, experienced realtor of 28 years helping clients fulfill their real estate dreams. Michaela prides herself on keen negotiating skills, honest advice & providing excellent customer service which sets her apart & winning her awards. She resides in Cherry Hill & actively invests in real estate. Beyond work, she enjoys dancing, yoga & gardening.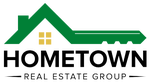 Selling
Sell With Real Estate Expert
Selling your home in this market is something that requires expert skills and proper guidance. Having a strategy to get top dollar for your home is extremely important. That is why I invest in everything from proper marketing to professional photography to ensure that you get more for your home.
My Listings
Newly Listed
Start viewing the latest properties to hit our local market.
Top Areas & Neighborhoods
Explore The Latest Market Trends
Use local guides to explore market trends, new listings, schools, and top businesses within the areas that interest you.
Services
Stress Free Buying
From start to finish, I will work every day to help ensure that you reach your specific home goals. I have the tools and expertise to help you successfully navigate through the biggest investment of your life.
View More
Get More For Your Home
I take the responsibility of selling your home very seriously. That is why I invest in the proper tools and resources that guarantees our clients a seamless home selling experience
View More